About Us:       Retired in 2016



I built fine custom rifles and for many years. I was the first stock maker to laminate woods such high grade walnut, fiddleback maple and other fancy woods. I designed my own ideas into my patterns and carved, finished, pillar bedded thousands of stocks on the rifles I built. I designed and built the first truly accurate and long range smokeless muzzle loading rifle which will hold one minute of accuracy to 700 yards with 6000 foot pounds of muzzle energy. I designed and built the 300 Varminter which is a 300 WSM with a very slow twist rate. It will get up to 4000 FPS safely with a 125 grain bullet and Vit 550 powder. Many groundhogs were taken at over a thousand yards while living and building rifles in Virginia. 
The most popular rifles I built were the 300 varminter, The 45 caliber smokeless muzzle loader and the 6 MM Remington Ackley improved with a slow twist barrel for the 75 grain v-max at 3850 FPS. Also the 6 BR in many configurations.
My most popular stock pattern was my model 11 thumbhole.
The most expensive rifles I built was a matched pair on gold inlaid Nesika actions, Krieger barrels, Jewel triggers, Nightforce scopes and laminated stocks made from an $8000 piece of Turkish walnut burl and fiddle back fancy maple. The customers cost for these two rifles was $32000.00. One was chambered in 6 BR and the other in 6 PPC. Included in the shipping of the rifles was a 100 target for each rifle. Both targets had a 10 shot one hole group under .250"
I love building rifles but my health has forced me to retire and to take time to smell the roses. I made many great videos on how to build rifles and have been selling them for many years. They are still in great demand and require a bunch of my time to keep up on production and shipping.
Richard Franklin
Richards Custom Rifles
Books and DVDs about rifle building, and varmint hunting.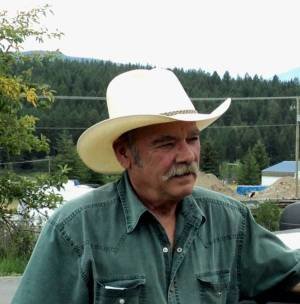 For decades, Richard Franklin built outstanding target, hunting, and varmint rifles, using stocks of his own design and construction. He specialized in ultra-accurate hunting and varmint rifles with high-grade fancy wood laminated stocks of his own design.
 He also shares his lifetime of knowledge through instructional DVDs and his new book, The Rifle Smith's Handbook. This is a 345-page instruction manual for the beginning rifle smith or the experienced machinist that does not have rifle building knowledge. It covers all aspects of building precision rifles, including stock fitting, lathe and milling machine operation and much more.
Varmint hunters will also enjoy Richard's popular Groundhog DVDs. Richard spent many, many hours putting these DVDs together. He notes: "I enjoyed every minute of it and over the years I have received thousands of great comments from fellows that purchased them. That alone has made all the work worthwhile." 
Please email richardscustomrifles@gmail.com for orders, questions or comments
Richard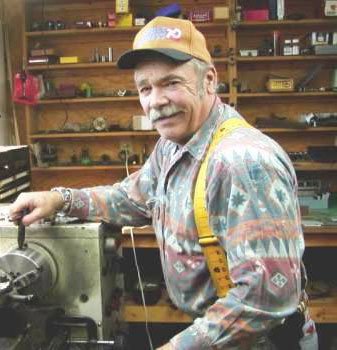 NOTES:
Ultimate Long Range Varmint Rifles / Benchrest Rifles / 600 and 1000 yard Target Rifles / Stocks / Tactical Rifles  / Hunting Rifles / Custom Rifle Stocks / Custom Smokeless Powder Muzzleloaders / Instruction gunsmithing  Videos / Groundhog Hunting Videos.